We prevent this
EVERY 15 SECONDS

There is one home burglary

LOSESS $2,661

The average loss from burglary costs

ONLY 13%

Of reported burglary cases are solved by police
If someone broke into your house, what would they steal first? What happens in the first minute? Has there ever been a time when you were worried about your family's safety?
What if we could stop the intruder, even before the police arrived? What if we could stop them, not only in the first minute, but in the very first second?
Home security has a burglary deterrence problem.
The law enforcement usually arrives from 5 to 7 minutes after the security alarm is triggered.
G-MAK - is an innovative security device equipped with a number of unique technical features that can physically stop or disorient the intruder.
Instant protection
G-MAK gives protection in less than 1 second by turning on active defense systems - thick fog system, powerful stroboscopic flash and multi-tone siren sound, that make terrible conditions for the intruder.
Compared to the few similar systems of competitors, our device is almost twice as less expensive, besides, it is equipped with built-in motion sensors and anti-intrusion systems. The technical characteristics of the G-MAK device have no analogues - the fog generator does not require preheating and consumes almost no electricity during operation when idle mode.
Portability
G-MAK is portable and autonomous, it has an aircraft-grade aluminum shockproof body. The height of the device is 16сm (6.5 inches), the width is 12сm (4.7 inches), the length is 14сm (5.5 inches) and the weight is 3.5 kg (about 8 pounds).
With our solution, there is no need to think about installation and complicated setup, about wires and premise requirements. All you need is to put the device and use it.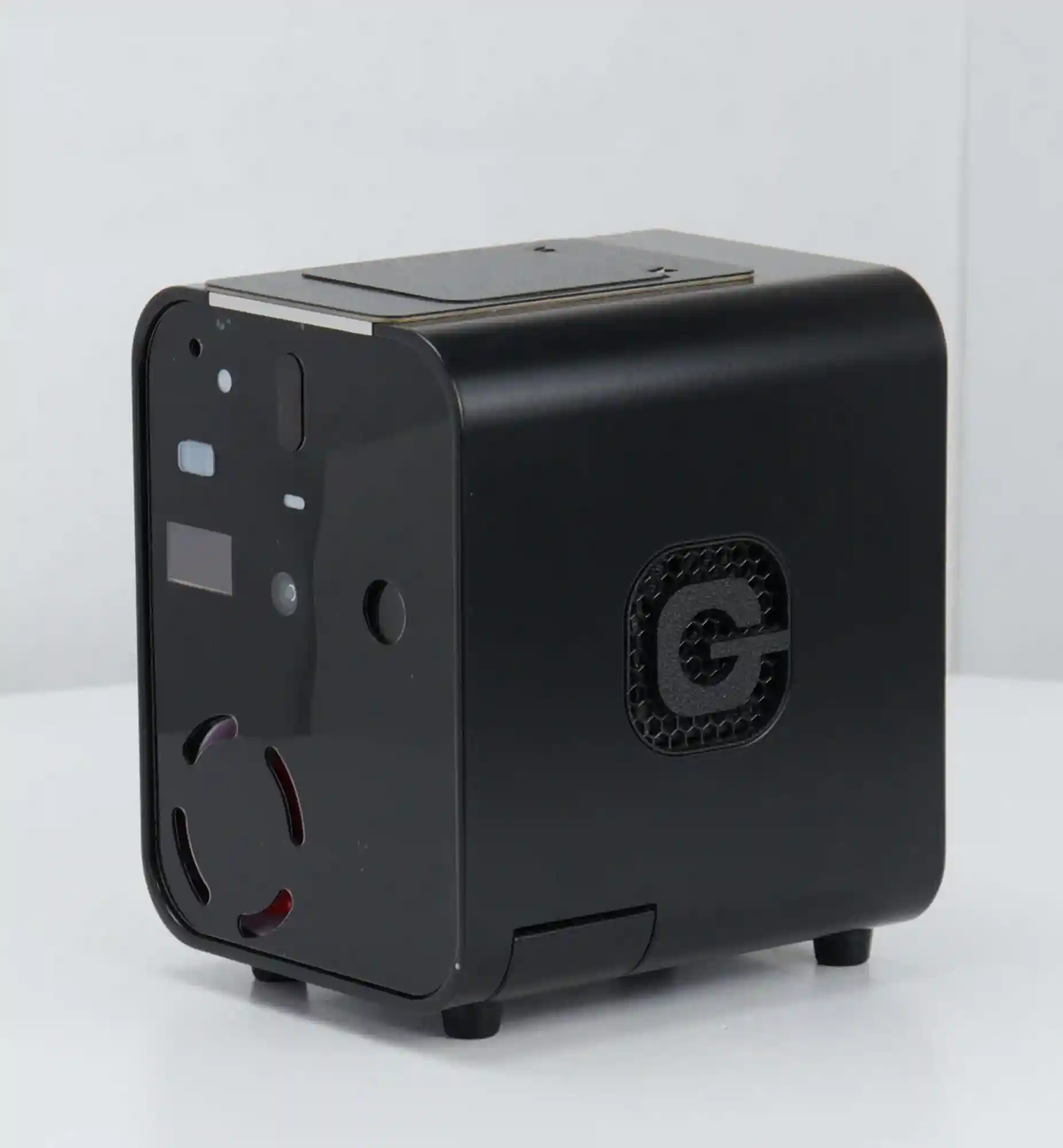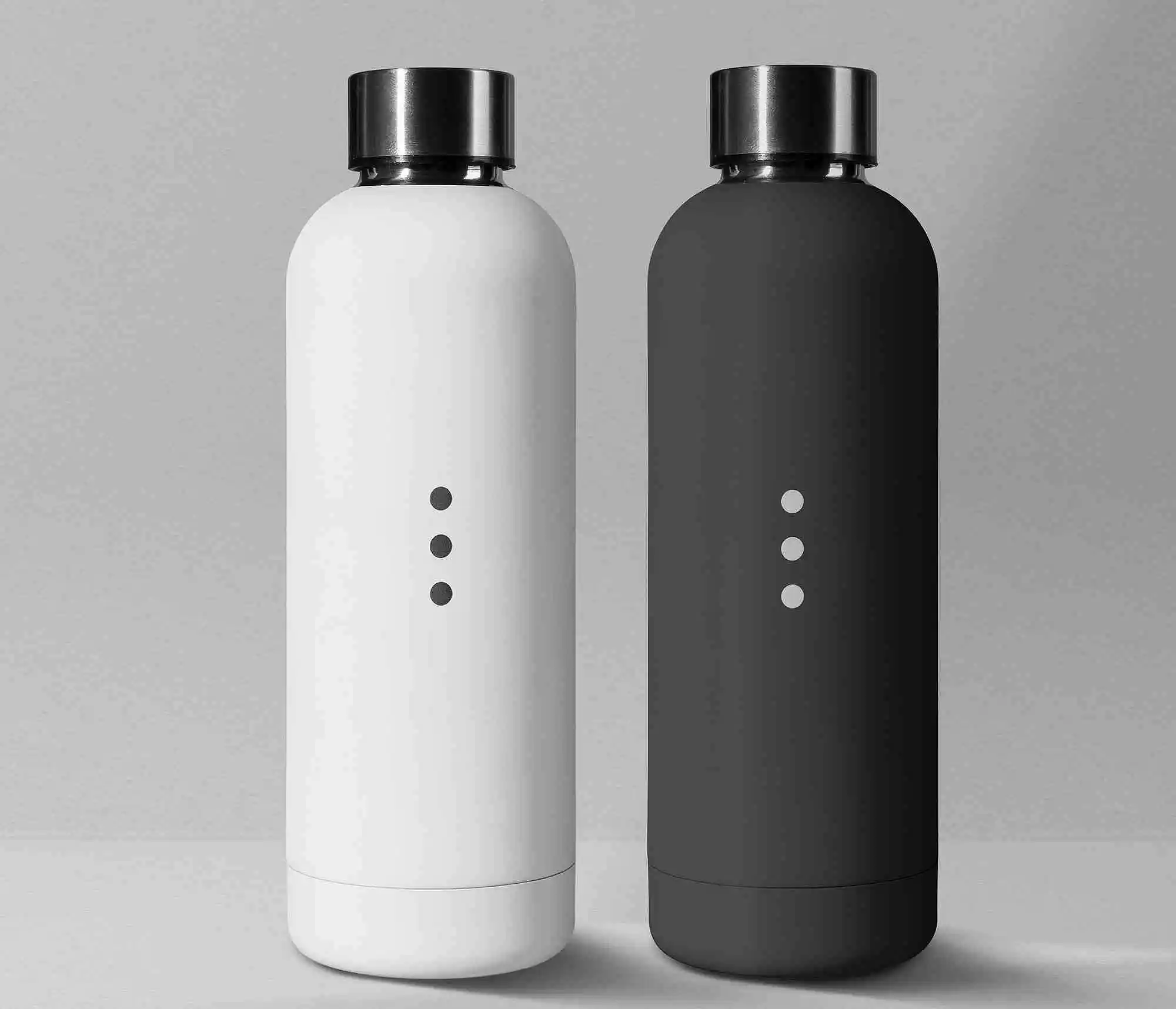 Reusability
You can easily replace the fog or gas cylinder yourself or contact our service. The cartridge is made from recycled plastic.
All you need to do is open the bottom slot and replace the bottle with liquid for fog or cartridge for gas.
Device power
Active defense systems disorient and quickly stop the intruder.
Alarm systems
Alarm systems will instantly notify the owner, the security company or the fire department of what has happened.
Sensor system
The system includes numerous motion and temperature sensors that detect the intruder even through the wall.
Panic button
The panic button will help to urgently inform the security service and turn on all active defense systems
Multi-tone siren and speaker
A multi-tone siren (126 db) will stop the intruder, as well as notify neighbors and others about an incident. Built-in speaker to create the effect of the presence of law enforcement officers.
Stroboscope
A stroboscope with a light output of 10,000 lumens will disorient and stop a burglar.
FOG system
A fog screen will completely block the visibility of uninvited guests and disorient the burglar.
Long battery life
Li-ion battery capacity; about 14 days in Stand-by mode, 10 days in Monitoring/GuardOn/Defense modes.
Simple integration
Simple integration into the leading security systems and smart home solutions.
One solution for protection anywhere
Own house / Rented Apartment
Tractor cab / Other vehicles
Saferoom / Bank / Jewelry
INSURE YOUR MEMORIES
Insurance in most cases will cover theft and damage from robbery of vandalism. But there are items that money can not replace such as photos, family heirlooms and items that bring back memories from our past and present.
We pledge that G-MaK is you first solid line of defense to ensure you do not have to deal with the trauma caused by criminal activity.
The FBI's Uniform Crime Reporting (UCR) Program has identified the following data:
47%
of people don't have a home security system installed in their home
83%
of burglars check for the presence of an alarm system before attempting a break-in
Only 13%
of reported burglary cases are solved by police
74%
of uncompleted intrusions can be credited to an audible alarm
About us
We are a proven startup from Ukraine that wants to make this world safer
G-MAK is a tech startup from Ukraine that develops multifunctional security systems. The global security market is quite significant, but the market of active defense systems is almost unexplored. And we stand at the source of this trend. Now our goal is to start producing and selling the device. We have a partnership with the Ukrainian security company, and we want to find partners all over the world.
Our Story
The idea of creating such a device appeared in 2019. One of the founders managed a security company in Ukraine and faced a problem when the warehouse or premises were located far from a populated area. The arrival of the security company takes on average from 7 to 10 minutes, and in remote areas it can take up to 30 minutes. But burglars need only a few minutes to take the valuables and escape.
That is why it was decided to create such a device that can prevent theft in the first seconds of an invasion. After numerous brainstorming and research, the first prototypes of the security system with active defense systems were created. The first prototypes were for warehouses, then we started developing samples for homes and other properties. The result of the RnD department's work and endless attempts to improve the device is an innovative device that not only monitors and informs, but DEFENDS you, your family and valuables.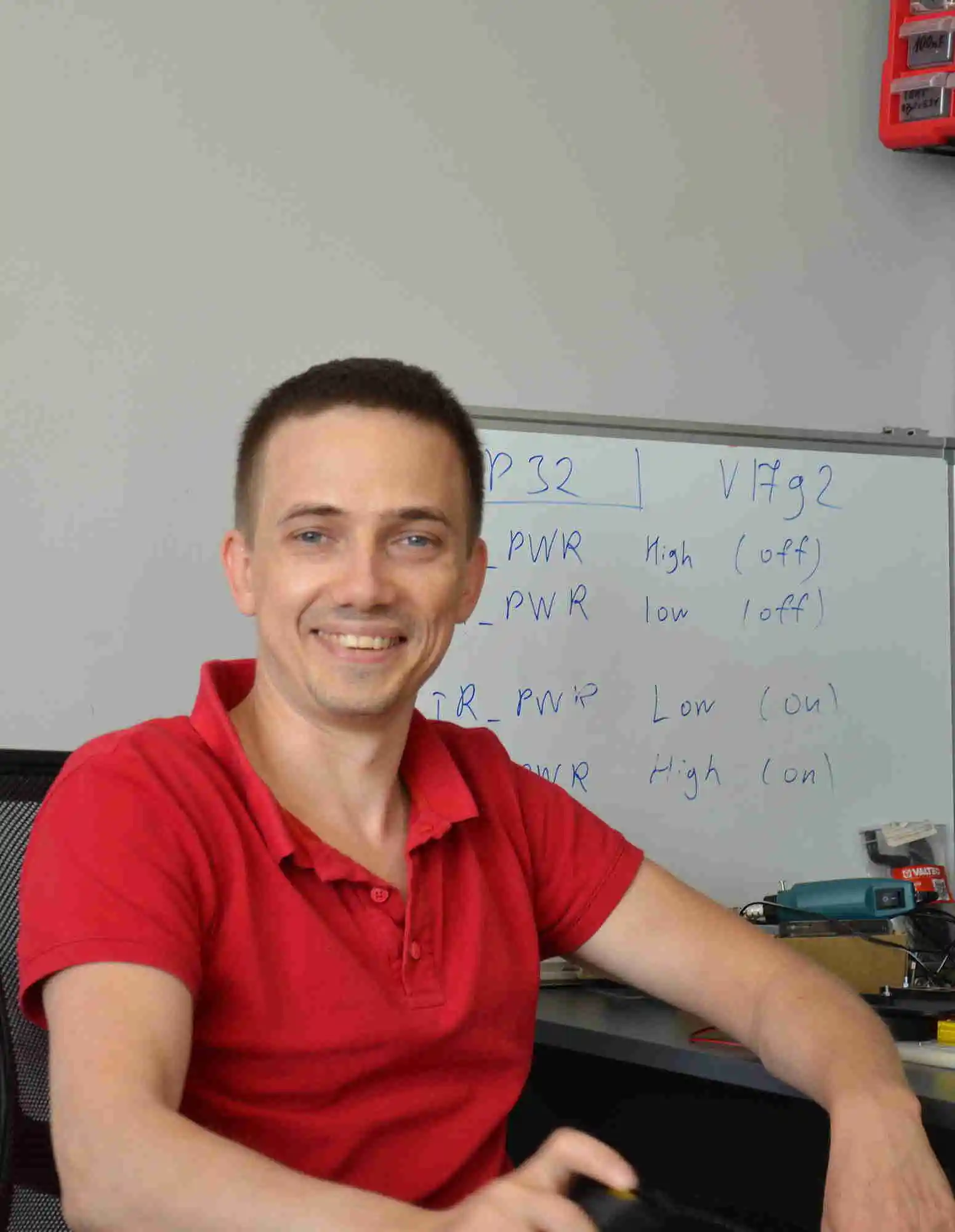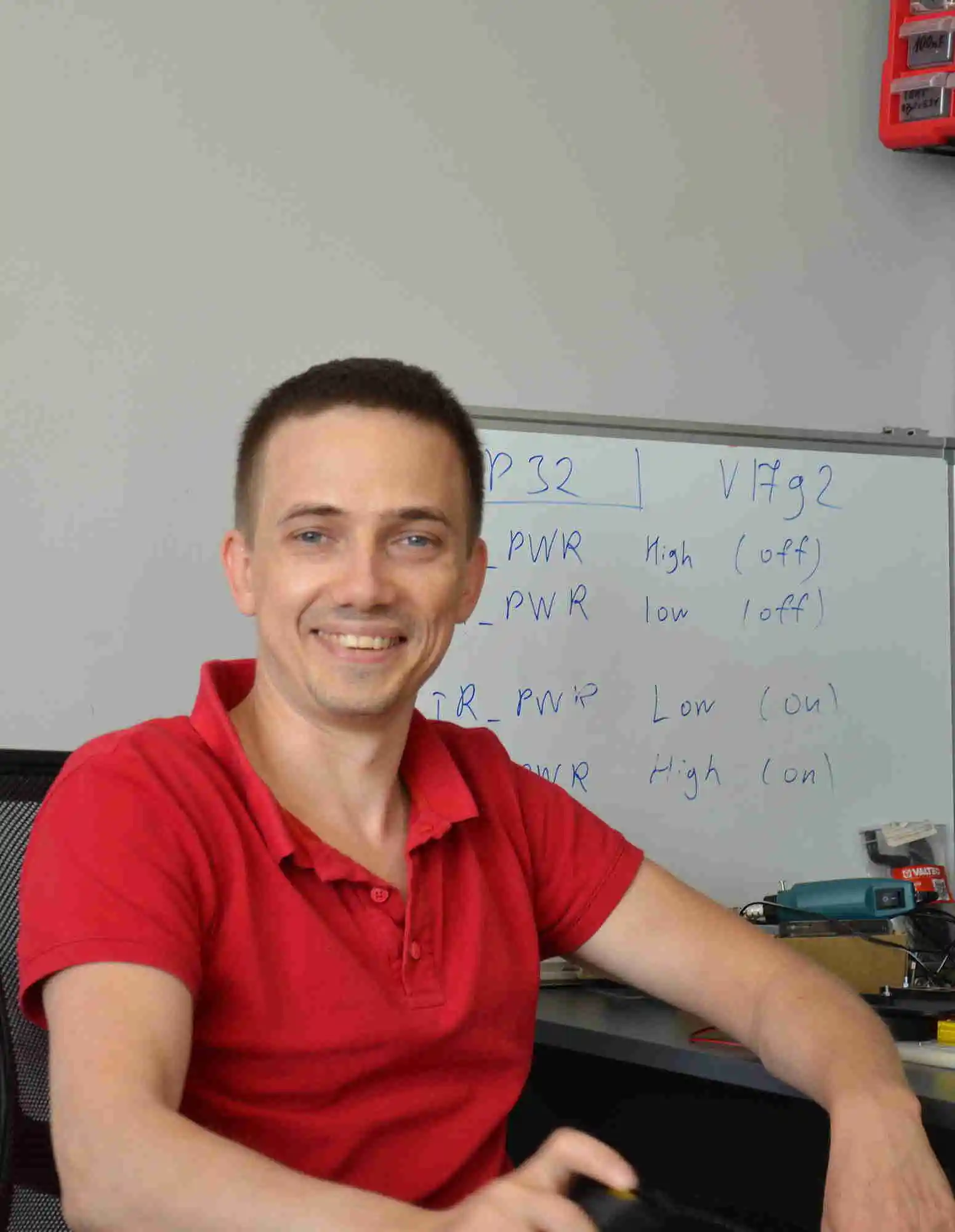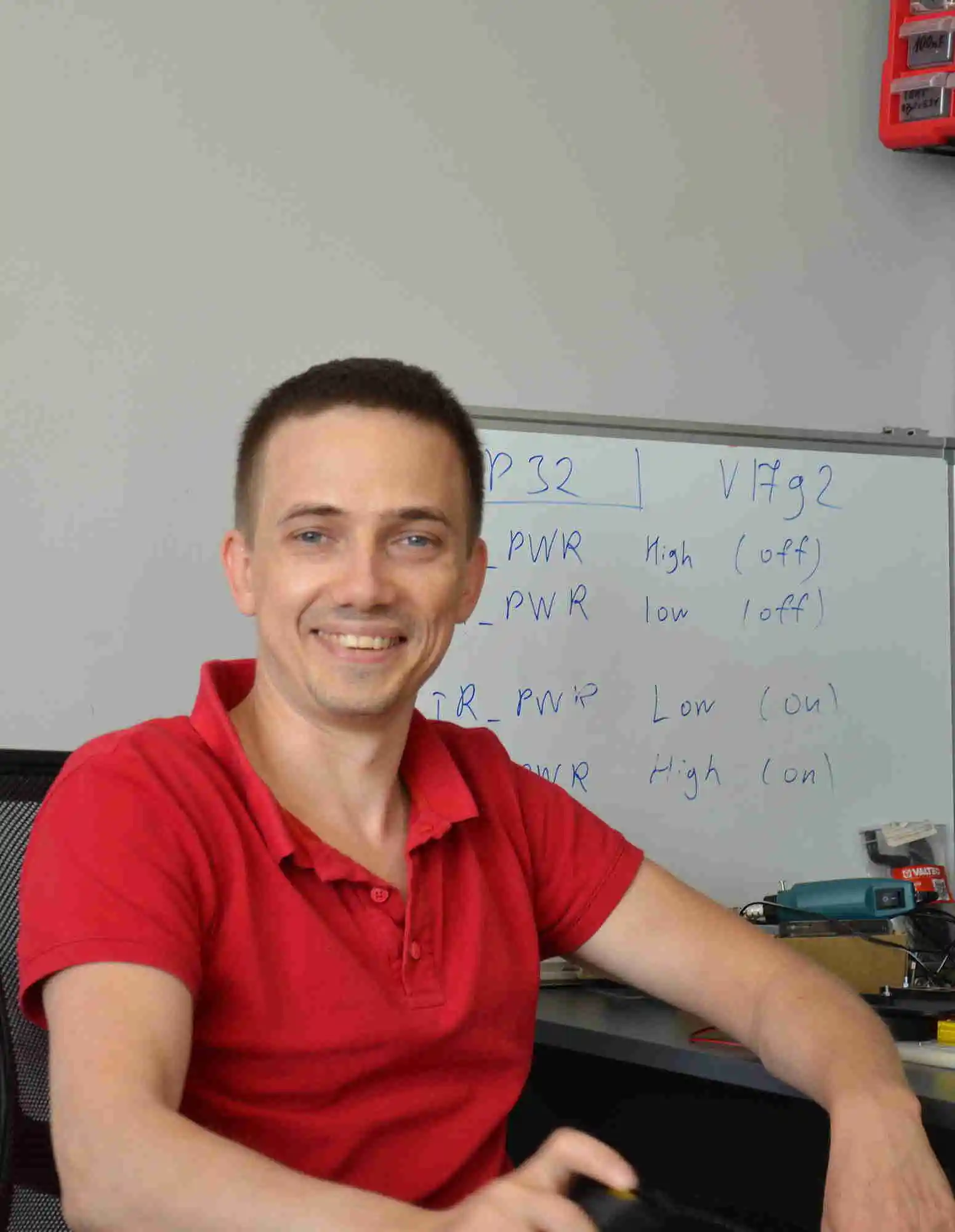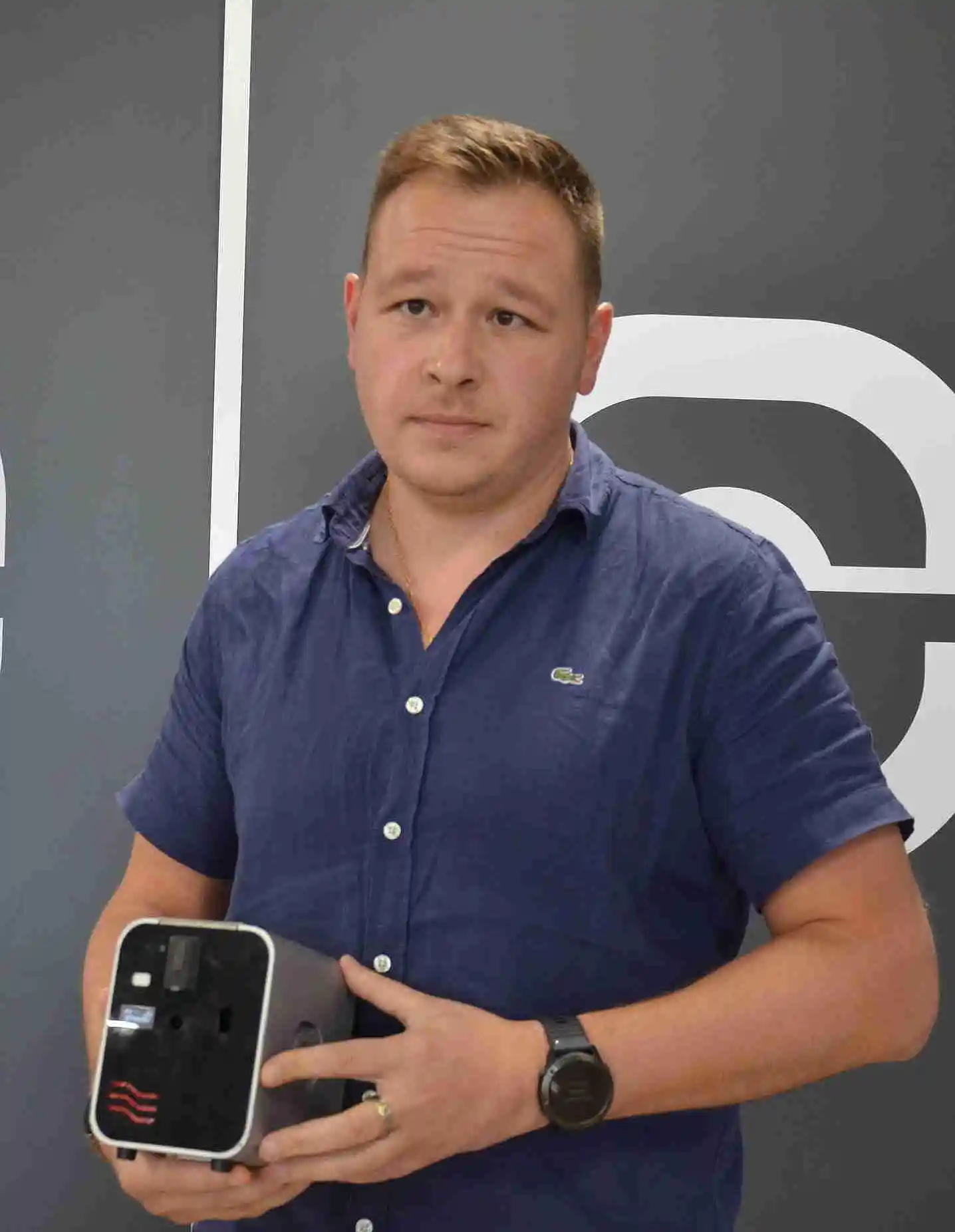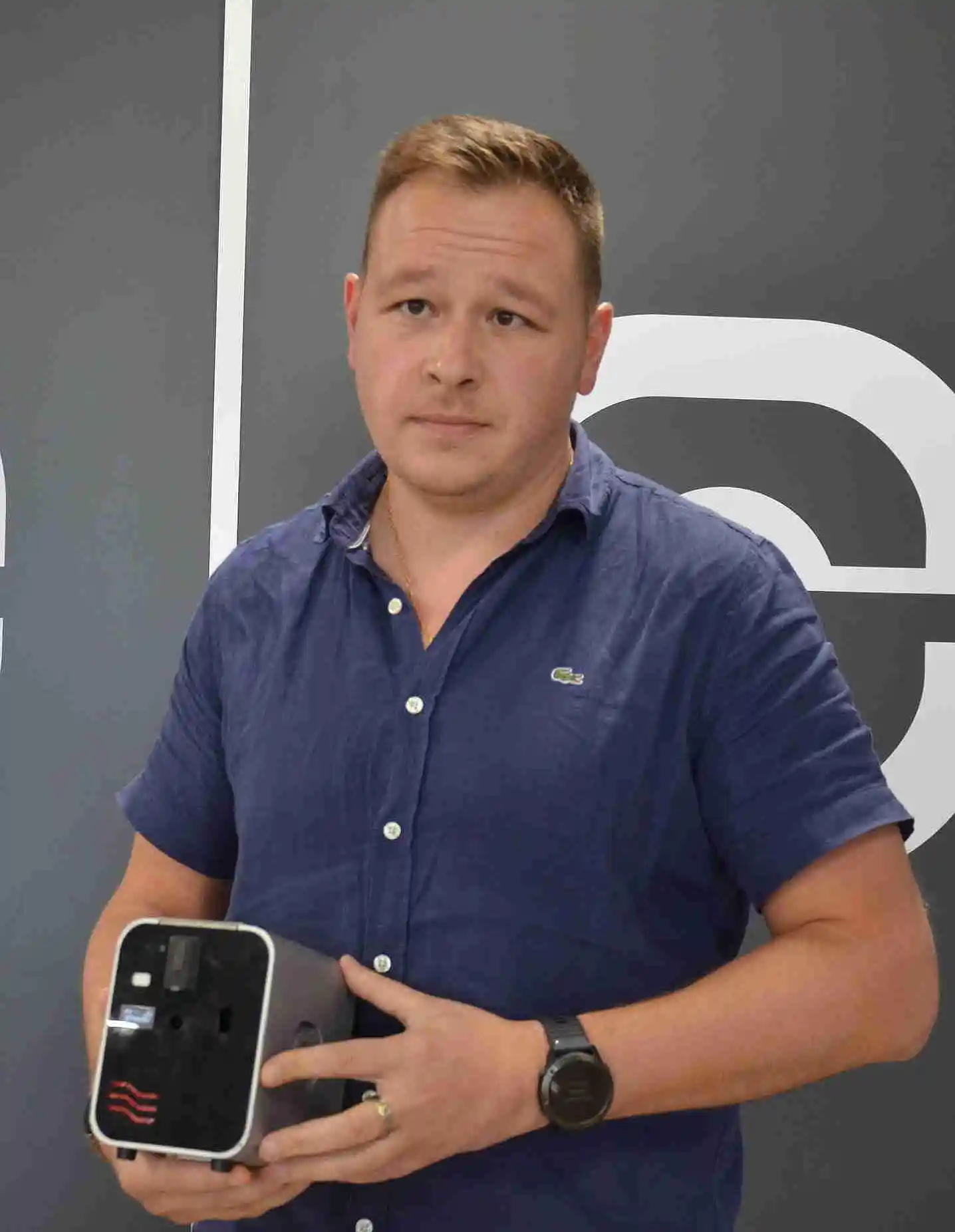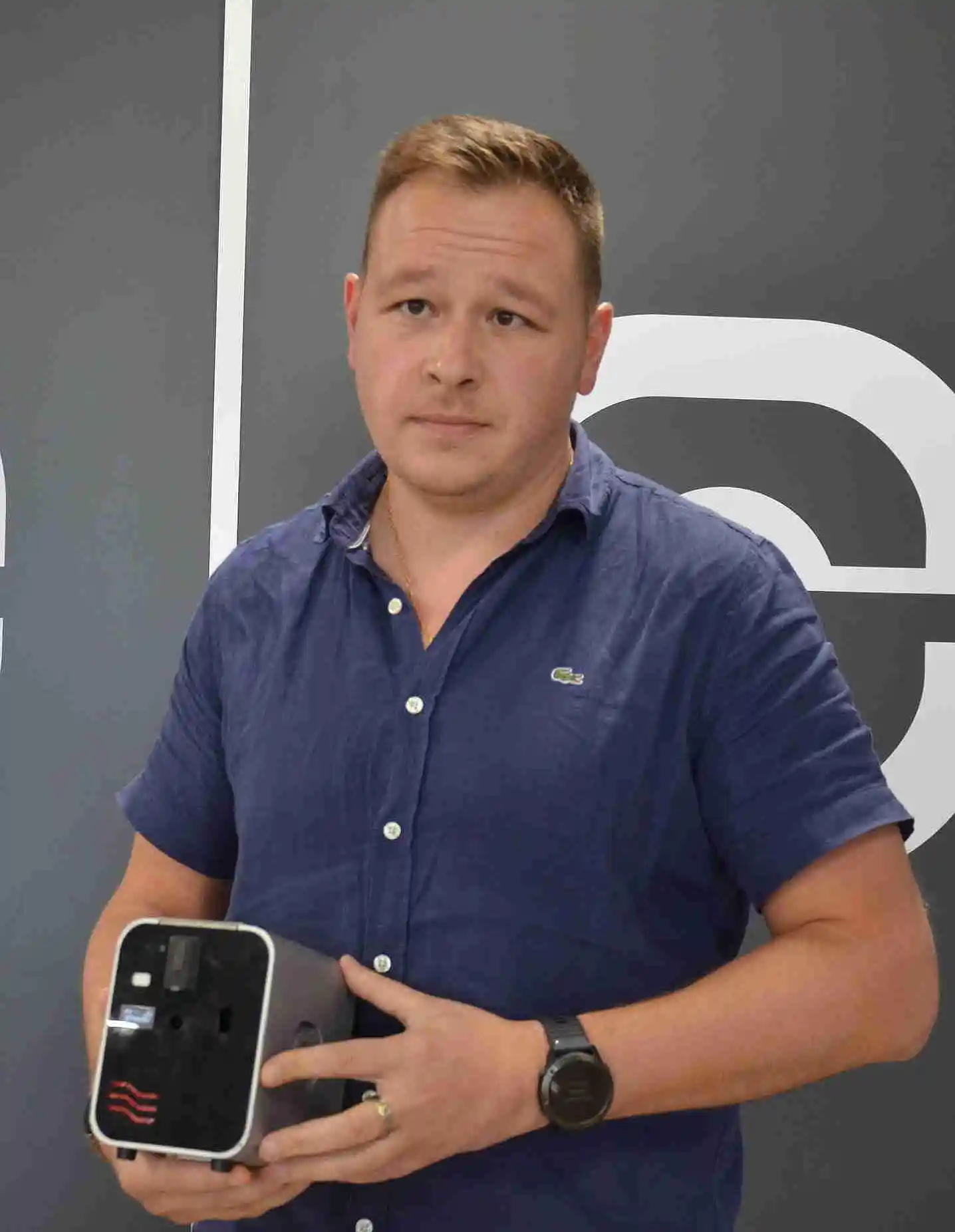 G-MAK team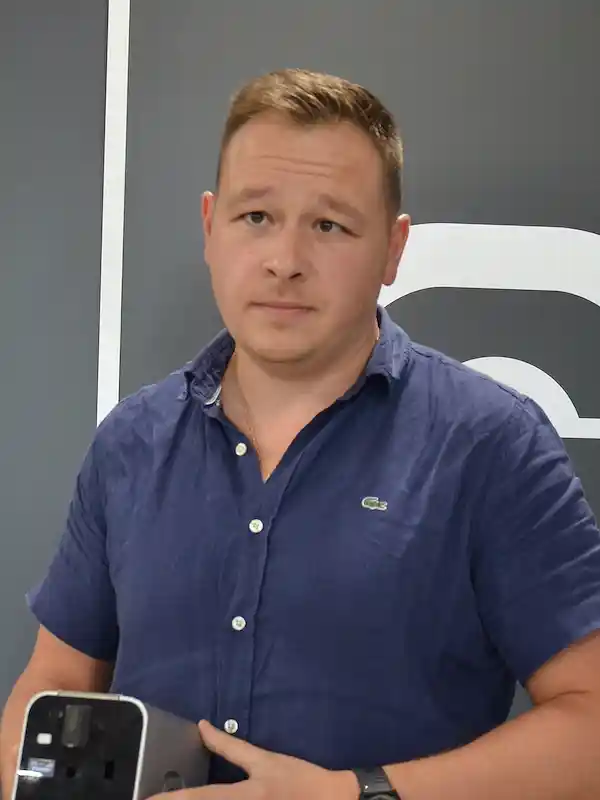 Lyubomyr Dykun
Co-founder
5-year experience of managing one of the largest security companies of Ukraine;
18 years experience in business management
About the team
Our team is experienced specialists with extensive skills in their field. We are all different, but we are united by one goal – to create a modern home security system that meets the realities of today.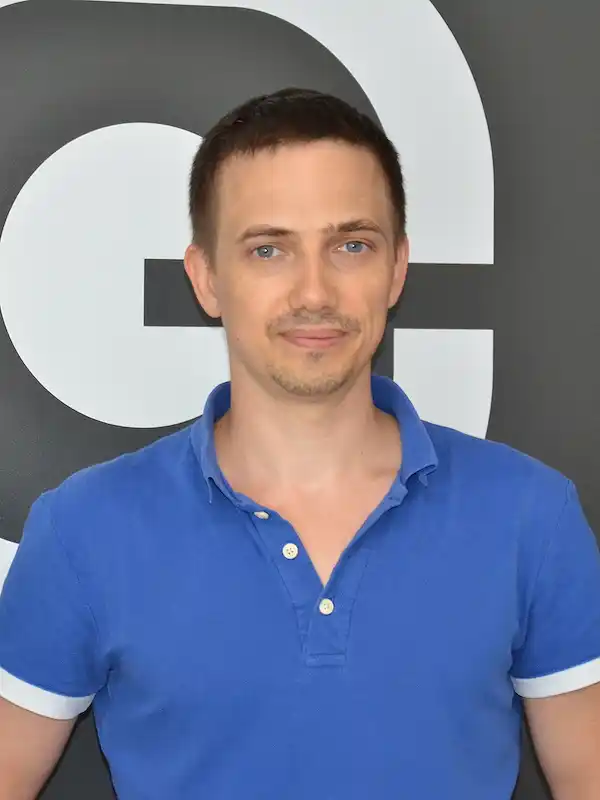 Volodymyr Rovinskyi
CTO | Co-founder | Inventor
19 years of experience in engineering and RnD, 5 patents;
CTO Electric vehicles Ukraine;
CEO SIMtechnology;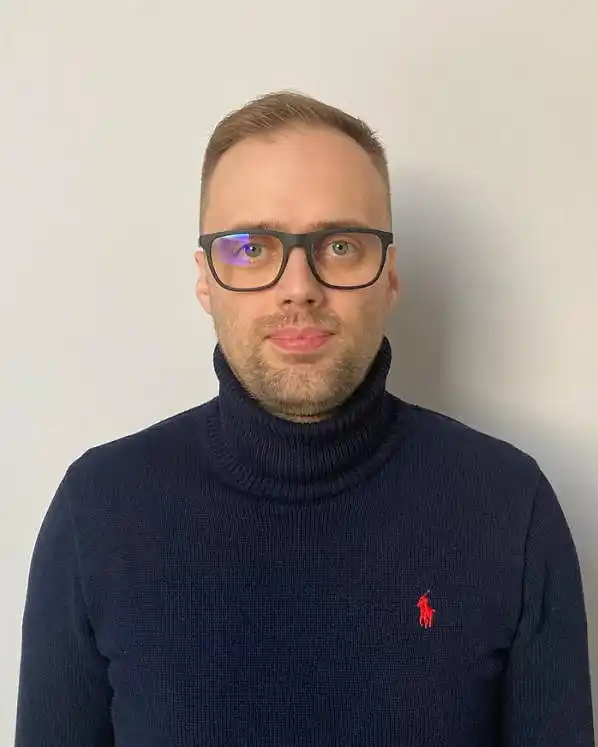 Volodymyr Chykalov
CEO
14 years of project management experience;
10 years of experience in business management;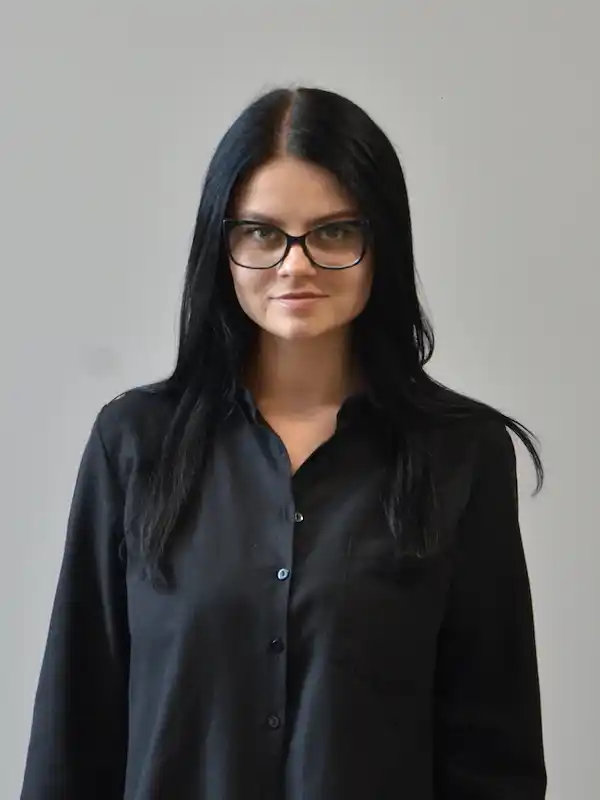 Maryna Klochenko
Chief Operating Officer
4 years experience as a project manager;
2 years experience in management at security company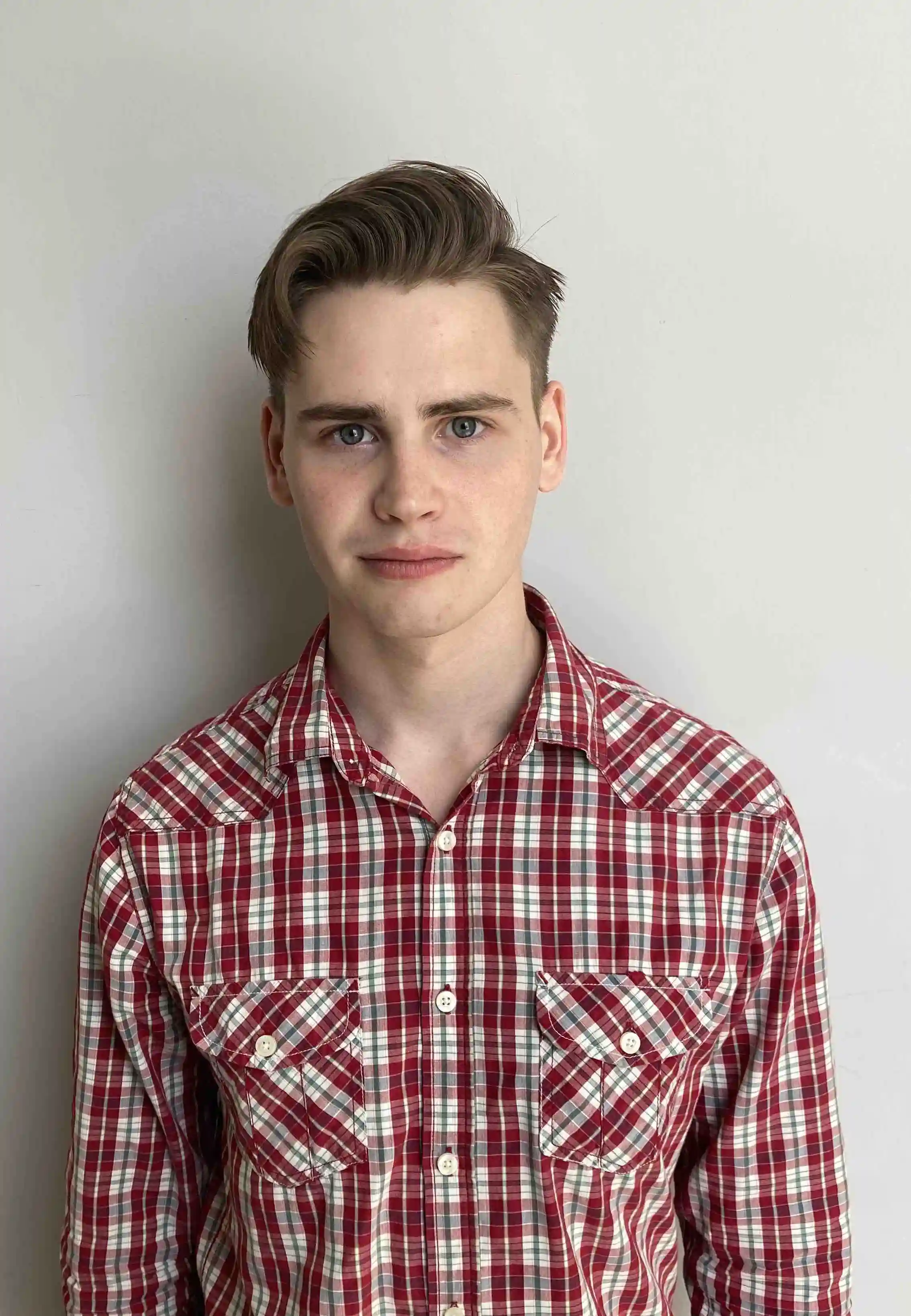 Oleksii Pryimachenko
Design engineer
4-year experience working with Compass3D and SolidWorks environments;
2-year experience in designing technological equipment for industrial enterprises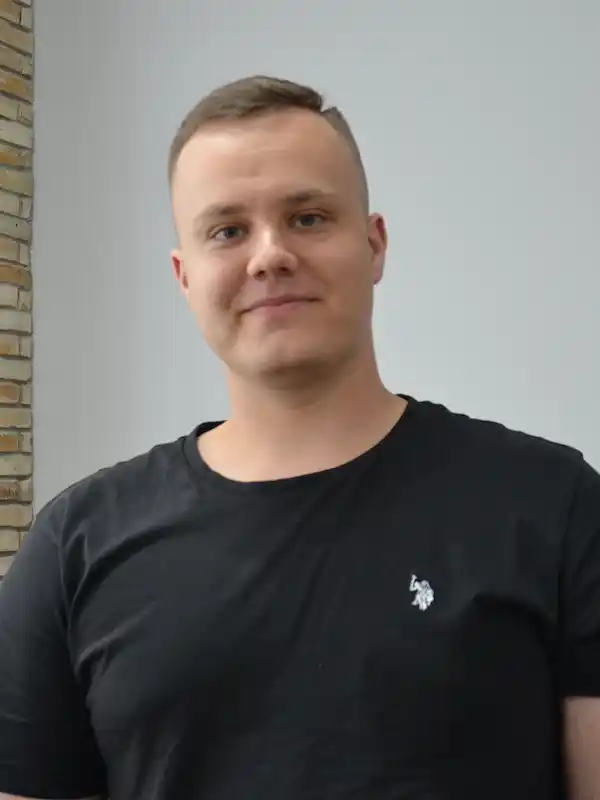 Maksym Tsiupko
Chief Software Architect
6 years of experience as Backend Developer;
3 years of experience as DevOps;
2 years of experience as App Developer;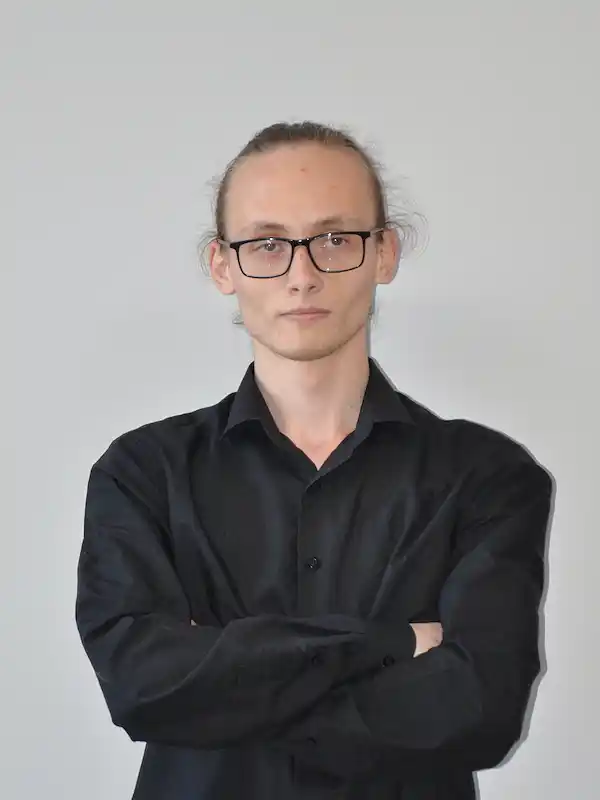 Oleksandr Shevchenko
Software Developer
3 years experience in IT development;
Embedded Developer in SIMtechnology LLC;
Maksym Tuz
Hardware Engineer
7 years experience as a hardware manufacturing engineer;
4 years in hardware development engineering;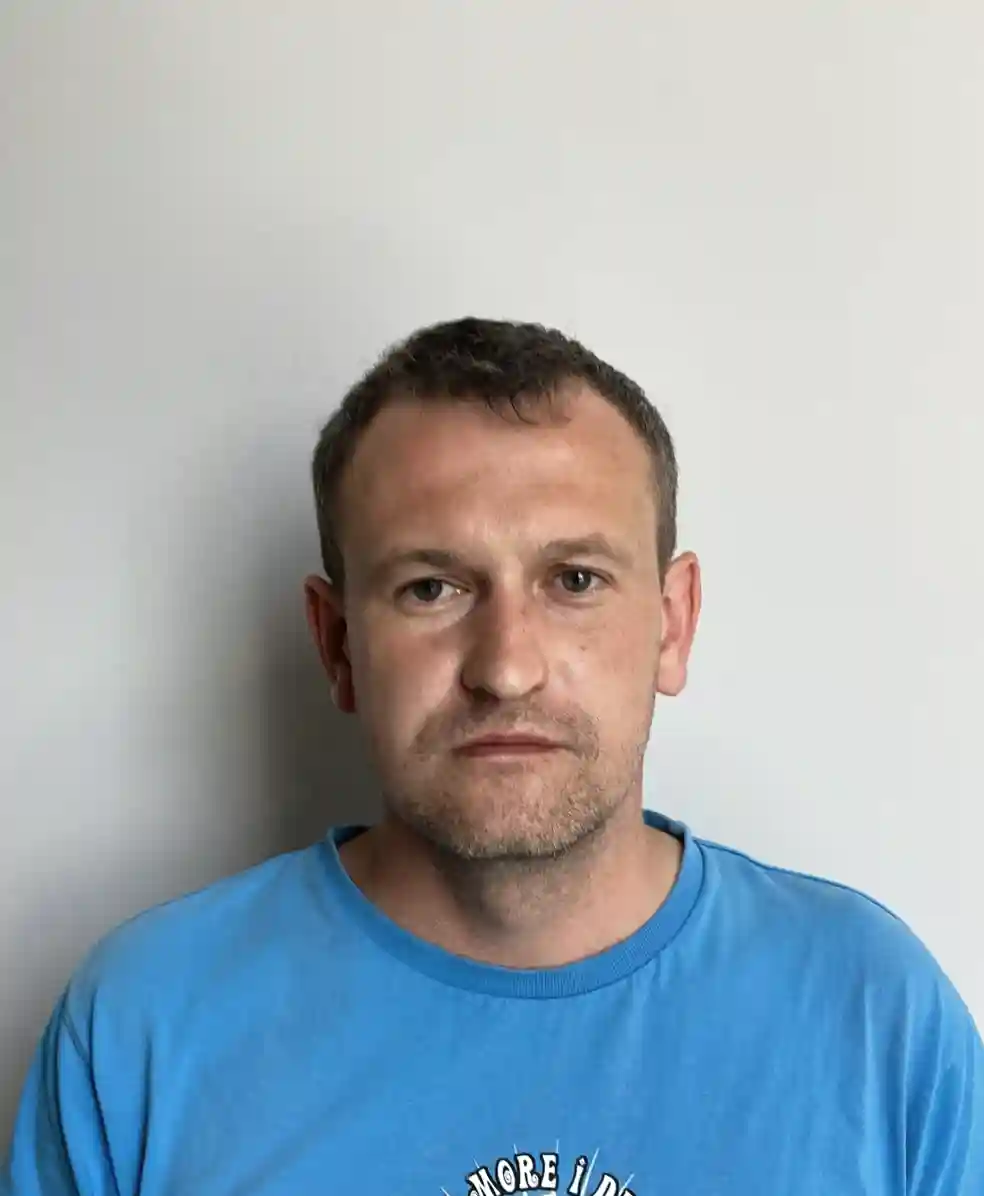 Mykola Morozov
Electronics Engineer
7 years of work experience engineer of the production and technical department;
4 years as an engineer for the operation of GPS equipment;
6 years of experience as an operator of various CNC machines;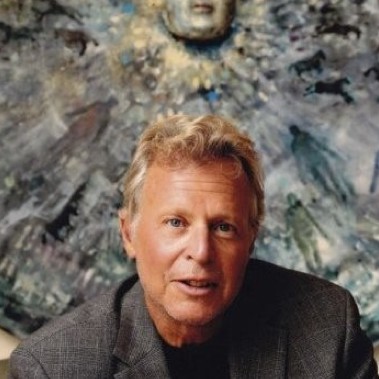 Greg Bennett
Consultant
CEO of ICONOCLAST Brand Marketing & Entertainment;
33 years of marketing experience: Automotive, Manufacturing, Wireless, Retail, Financial, Health, Tourism, CPG, Toy.
A little bit of the process in RnD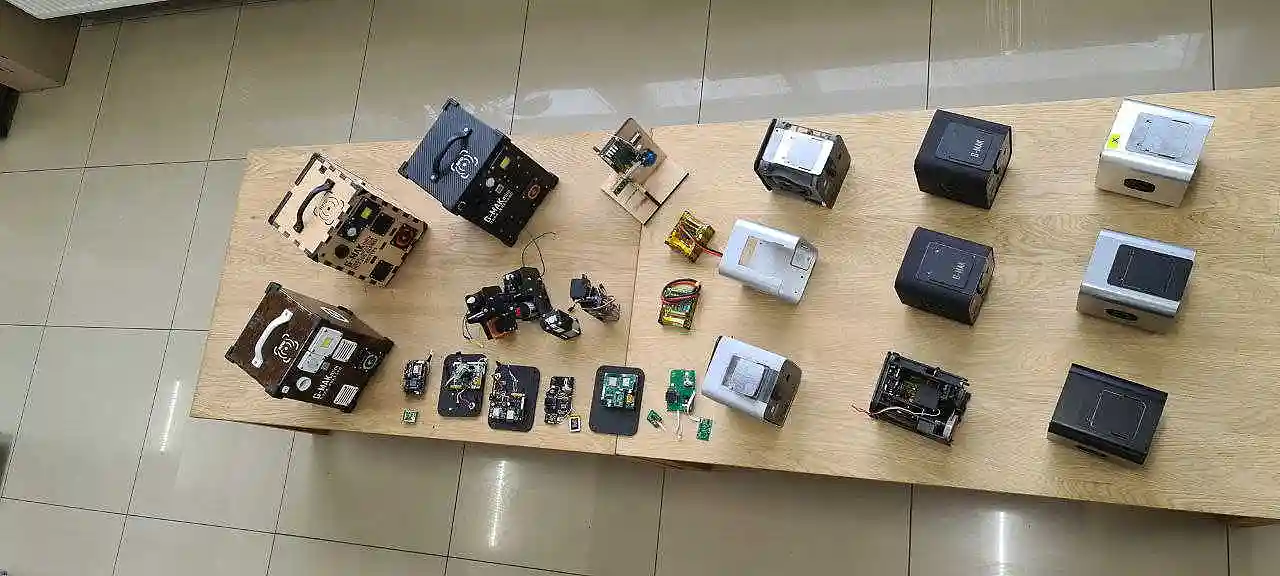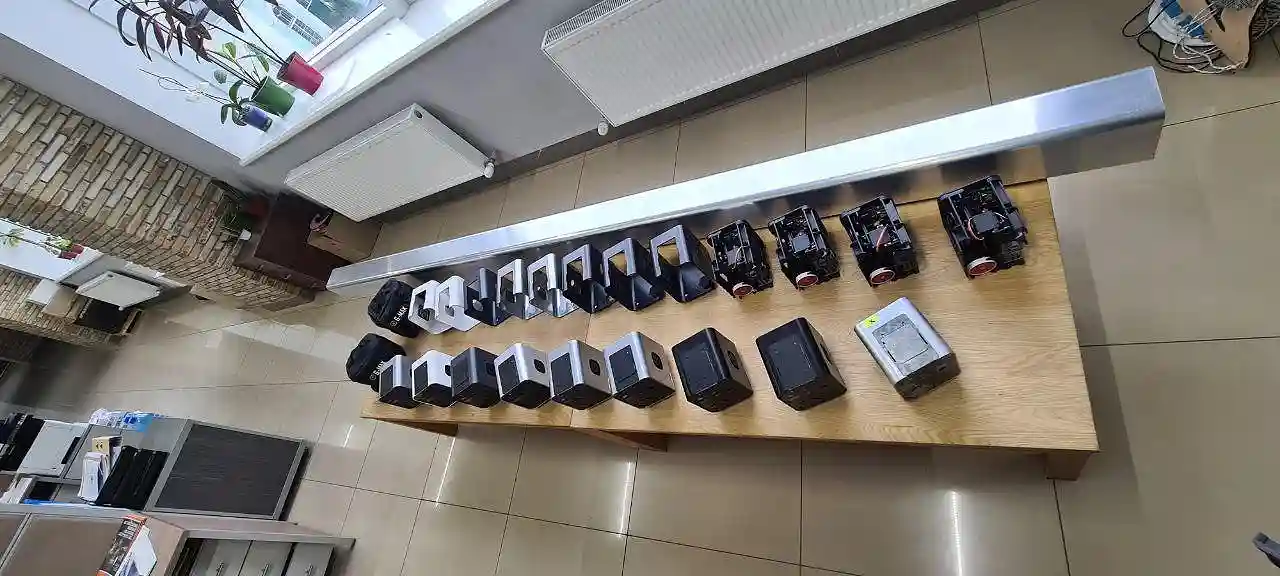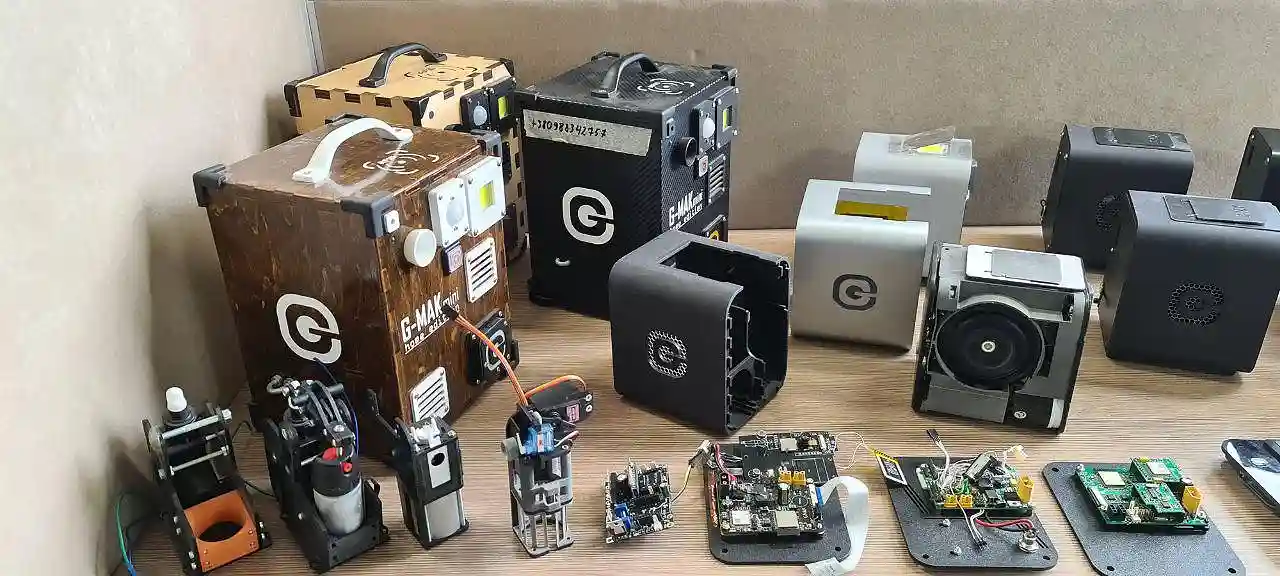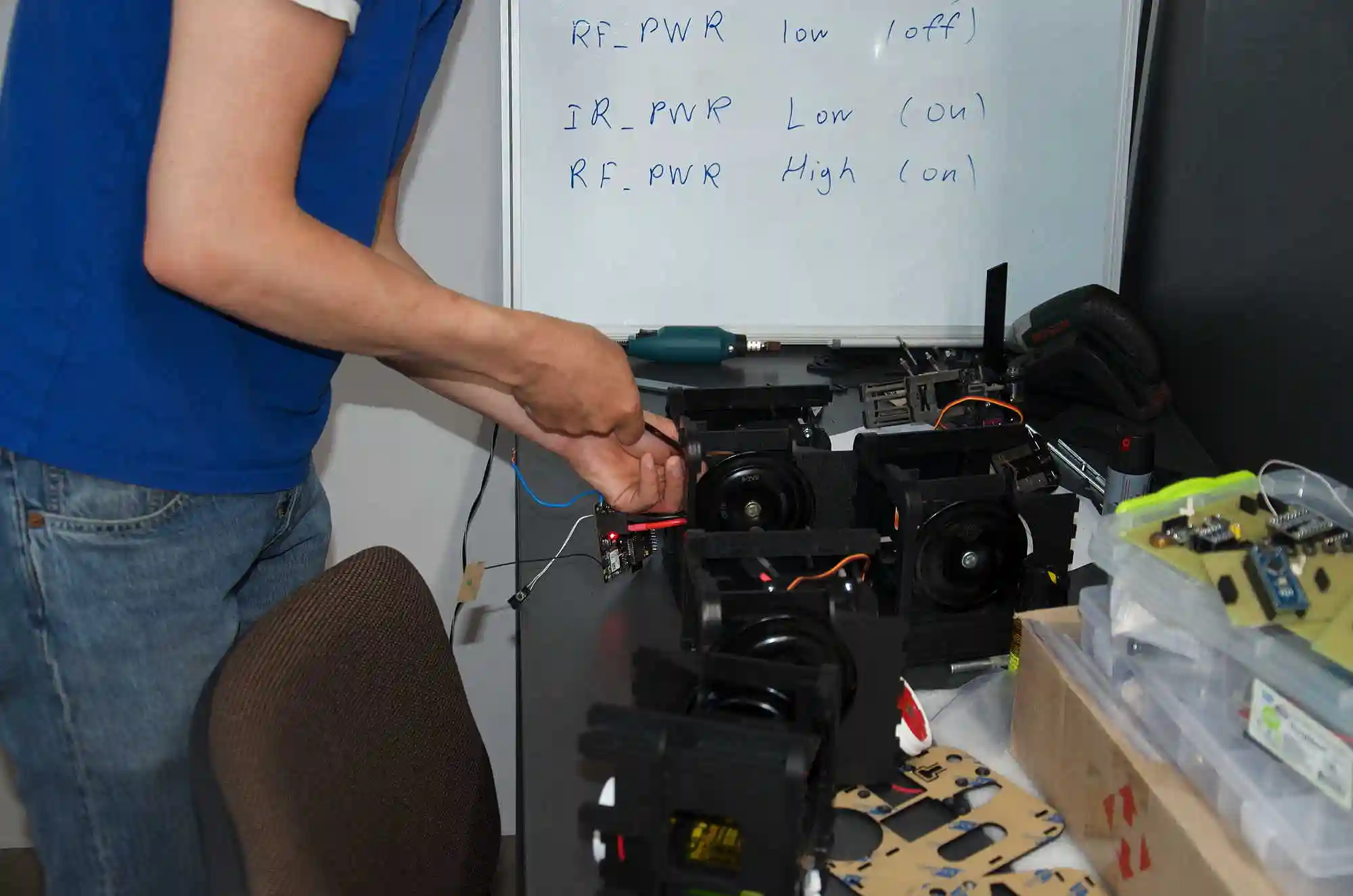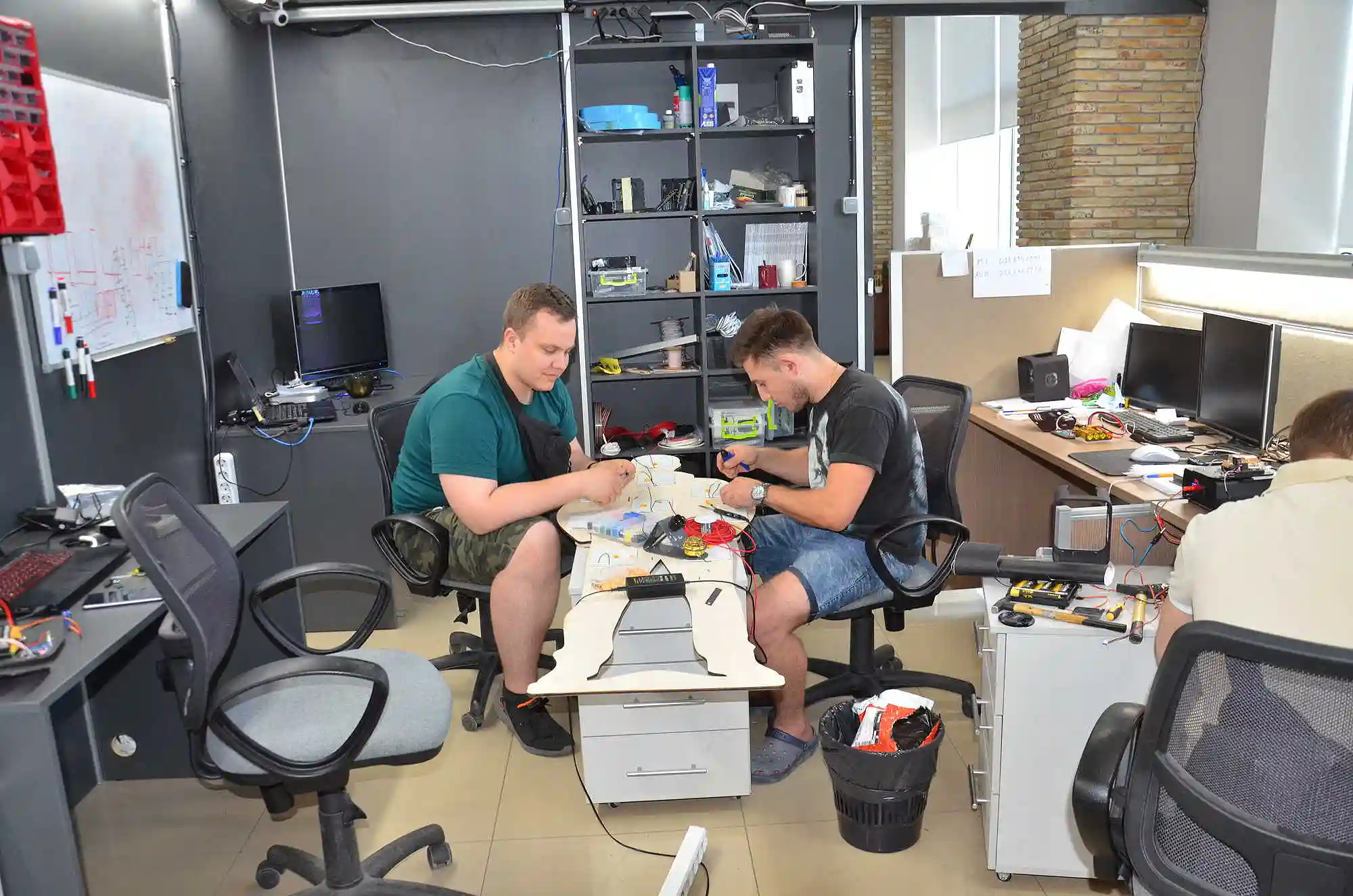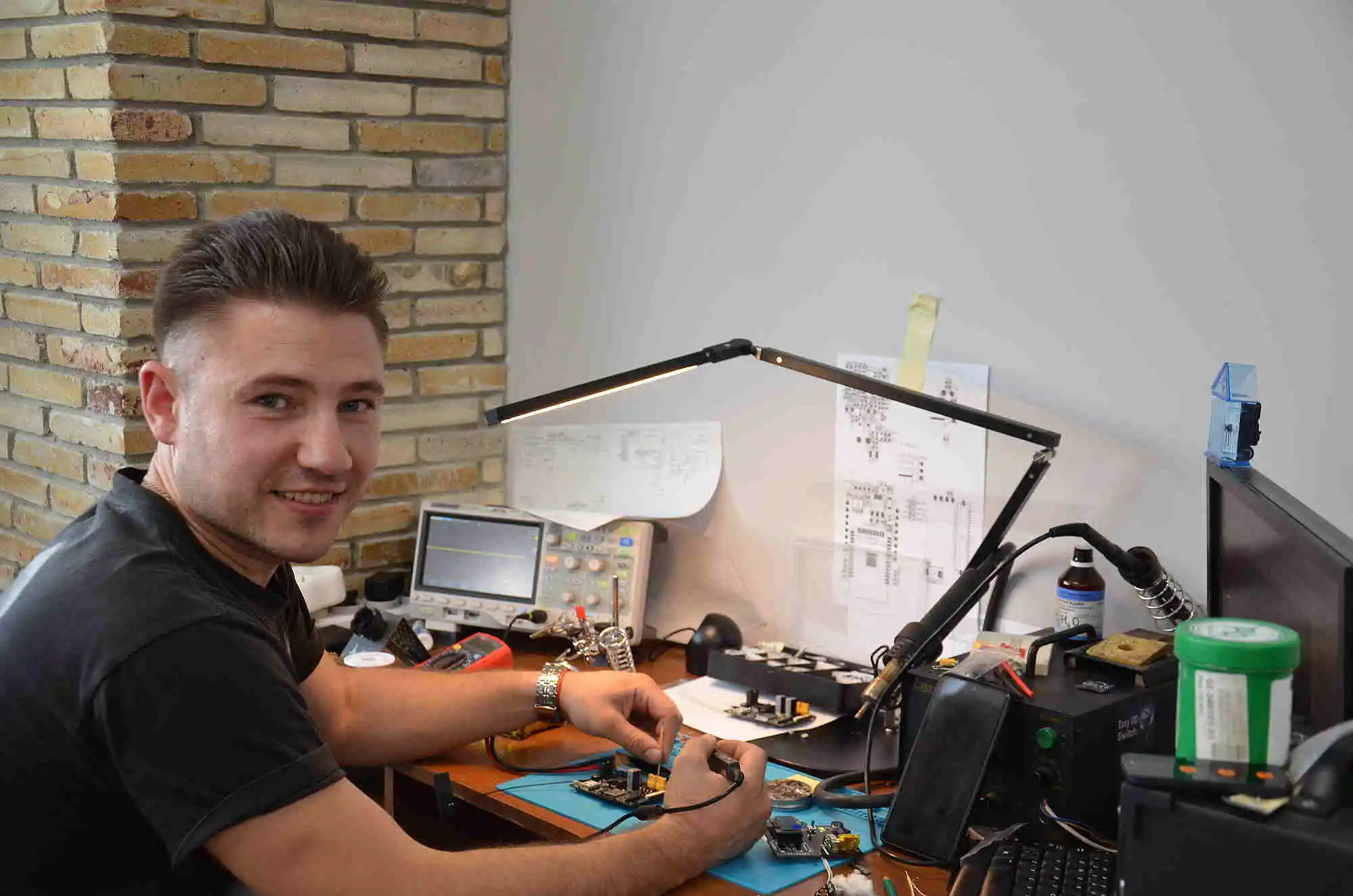 Get started today!
Do you have any questions? We will be happy to answer them